About Intergetik
Learn more about Intergetik Marketing Solutions below.
Our Mission
Intergetik Marketing Solutions is a connecting point for companies and individuals looking for a partnership in sales growth that are seeking their ultimate potential within their industry. Our business is to service these partnerships with business to business or business to consumer sales and provide creative services as needed.
We're first and foremost, the guide to the complex and delicate representation of our clients and in that guidance we provide creative and communication consulting, brand strategy, media production, and marketing solutions that ultimately lead our clients to the return on their investment they are driven to achieve.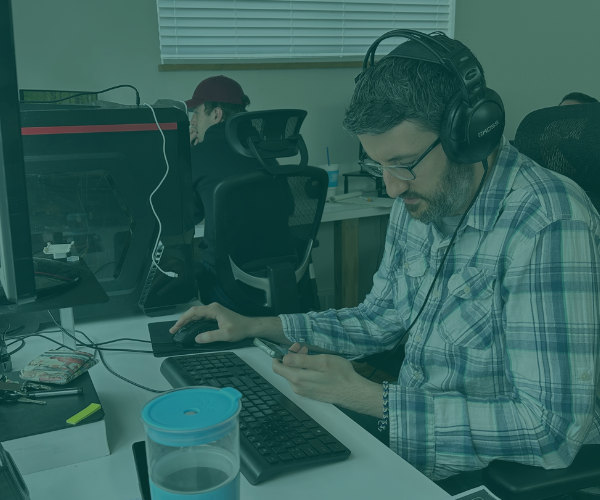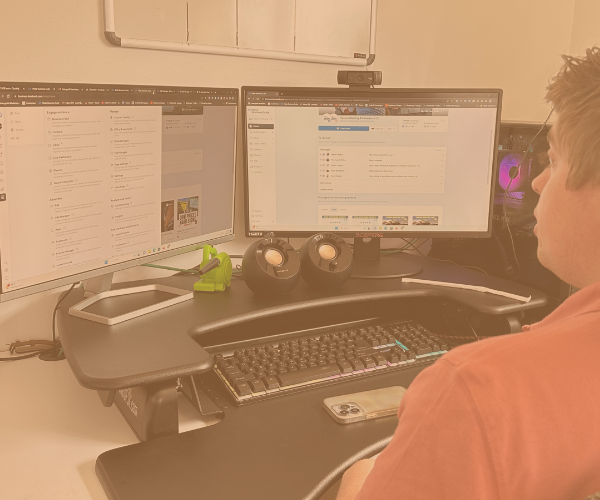 Partnership is what brings the return.
We'll prove it to you.
It's tough to not solve the problem on your own. And, it's tough to let go of funds in order to push progress.
We get it. There are some things that aren't your specialty. Which is why we wouldn't hire a painter for medical direction or hire a doctor to coat the exterior of our building. 'Let the experts handle it' they say, but who are the experts? Find out by visiting us on Google and read over forty 5-star reviews sharing the success of our partnerships and how our specialty has brought them success.
Meet Our Investigation Team
Rick Brewer

Owner

Jeff Wynn

Sr. Web Developer

Justin Wright

Marketing Specialist

Jeremiah Kistler

App Developer

Josh Sellmeyer

Content Writer

Michael Robinson

Project Manager

Zarisa Robinson

Writer

Amy Moore

Social Media Strategist

Lauren Lanier

Content Editor

Jack Graue

Web Developer

Katee Guzman

CA Account Manager

Chris Sellmeyer

Web Developer

Chad Pittenger

KC Account Manager

Kelli Bump

Writer

Caitlin Ellis

Content Writer

Goran Radeski

Sr. Graphic Designer

Jeremy Weed

Project Manager

Kayla Dearborn

Writer
Client Testimonials
The experience with Intergetik was an overwhelmingly positive one. Rick worked with us patiently, and energetically to get exactly the design we wanted. Our church logo design has propelled us in just one short year to being the most recognizable church in our surrounding area. I recommend Intergetik to all of my peers, and will work with Rick on all major design changes in our future.
Anthony Nutter, Art Director – The Anchor Church
As much as I trust Rick's creative direction and his actual design work, what I really appreciate is his consistent customer-service on our projects. Rick is always available, friendly, and helpful in addressing any issues I have along the way which makes our goals that much easier to accomplish.
Matt Chambers, Promotions Director – 105.7 The Point KPNT
Rick Brewer is a skilled designer who meets his deadlines and provides the highest quality work at affordable prices. The ability to produce all forms of promotional media graphic design (print and web), photography, and video make Intergetik a valuable partner for the General Youth Division.
Mike Ensey – General Youth Division, UPCI
Fast, fresh, original design. Every project he does exceeds our expectations.
Steve Gabrielson, President – Direct Freight Services
Intergetik is the best! They did a fantastic job of matching their expertise and creativity with our basic idea and they did it so quickly! It was so easy to work with them, especially given the number of changes we had to make over the course of our project. They're a gem! I hope we get the opportunity to work with Intergetik again!
Adrienne Rivers, White Plains Youth Bureau
Rick's creative genius is second to none. You can count on him for fantastic creative elements and stellar photography. Whether in print, video, or photography, Intergetik delivers time and time again. He is easy to work with, recognizes customers' conceptual needs, and provides timely proofs and corrections. From retro to traditional, from artsy to academic, Intergetik is where it's at.
David Molina, Promotions Director – Urshan College
Intergetik possesses a unique ability to capture what my business is trying to accomplish and deliver so much more. They are my one-stop for professional work at an affordable price.
Keith Pace, Music Director/Producer
Rick and his team are fantastic! They are always prompt at responding to emails and requests, and have done great work for us!
Amber Kraus – Open Sky Education
Rick makes the design process really easy, and always gives me amazing creative angles to our projects.
Ray Kay, Video Director and Photographer – Ray Kay Films